AKIHO Membership Registration Form
Fill out all required fields (*) to help us verify them!!
Being part of AKIHO does not only support the development of the breed, but brings also some additional benefits:
possibility of participating in Akiho Shows, e.g. European Hozonkai Championship and other branch shows around the Europe as well as around the world
possibility of participating in seminars led by official Akiho judges and experts
subscription of Akita biulletin "Akita inu" (sent to each member several times a year directly from Japan)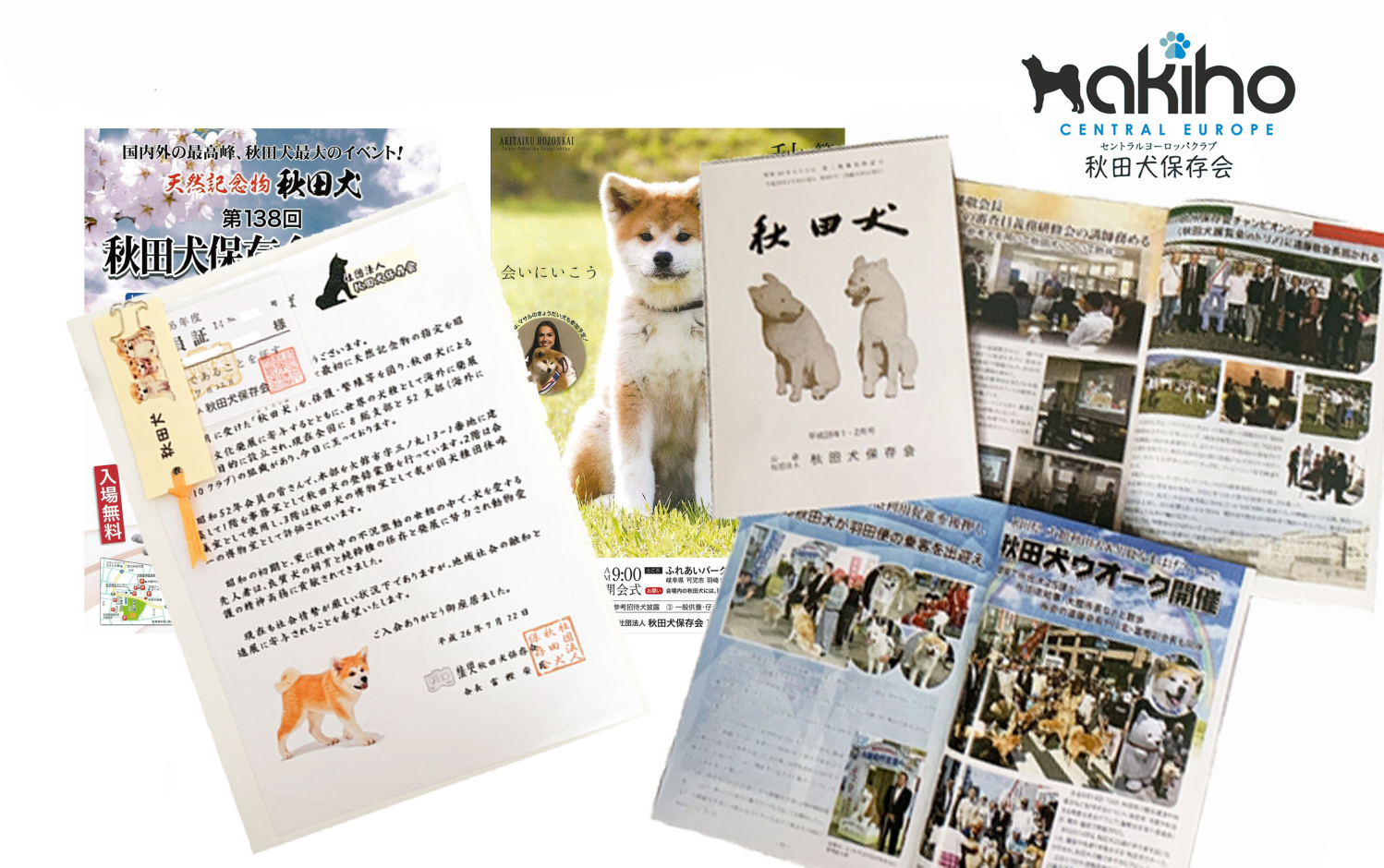 If you want to become Akiho member, please use our entry form and if you have any additional questions, feel free to contact us at :
info@akiho.eu

Fees
:
90 euro for first year
85 euro annual membership renewal
Expressing consent is voluntary and may be withdrawn at any time, except that the withdrawal of consent will not affect the lawfulness of data processing on the basis of consent before its withdrawal.
Expressing consent is necessary to use the Akiho Central Europe system, if you do not agree to the processing of data, please leave this page.
Fill in the form

Send us a payment confirmation

Your application is being processed ...

Confirmation of registration in the club ☺